Wheel fitment / wheel spacers
11-05-2017, 07:12 PM
29savage
Junior Member
Joined: Nov 2017

Posts: 1
Likes Given: 0
Likes Received: 0 in 0 posts
Reputation: 0
Location:

Hidden
Wheel fitment / wheel spacers
Looking to get some useful insight as to where I should buy spacers and what size I'll need.
I currently own a 97 Grand Marquis GS, and tried bolting up a set of wheels from a Crown Vic (believed to be 03-05), however once I bolted them on I realized my upper ball joints were against my tires and stopping me from being able to actually bolt on properly.
So I'm curious as to what size of spacers I'd need to compensate for the tires to be usable, as well as if there is anywhere in Canada I could find a set of four spacers for a relativity cheap price, without going so cheap that I wound up with a cracked spacer out of the blue.
My MGM currently runs 215 70 15s, and I'm unsure of the tires on the crown vic, but the rims are 16s and match up height wise with the stock setup.
11-05-2017, 08:56 PM
BlackVic_P71
Administrator
Joined: Dec 2012
Location: New Yawk
Posts: 5,594
Likes Given: 1,381
Likes Received: 1,922 in 1,261 posts
Reputation: 10
Location:

Hidden
RE: Wheel fitment / wheel spacers
I got my spacers from ezaccessory.com and they are 1.5", get hubcentric spacers so the weight isn't being supported by the lugs alone.
These were the wheels off my '05 CVPI that I wanted to keep using since they already had snow tires on them.
Tire size should be fine if you use 225/60-16 which was stock on the 16" wheels.
If you could find them, wheels off a 1998-2002 would be a bit better since they don't need spacers.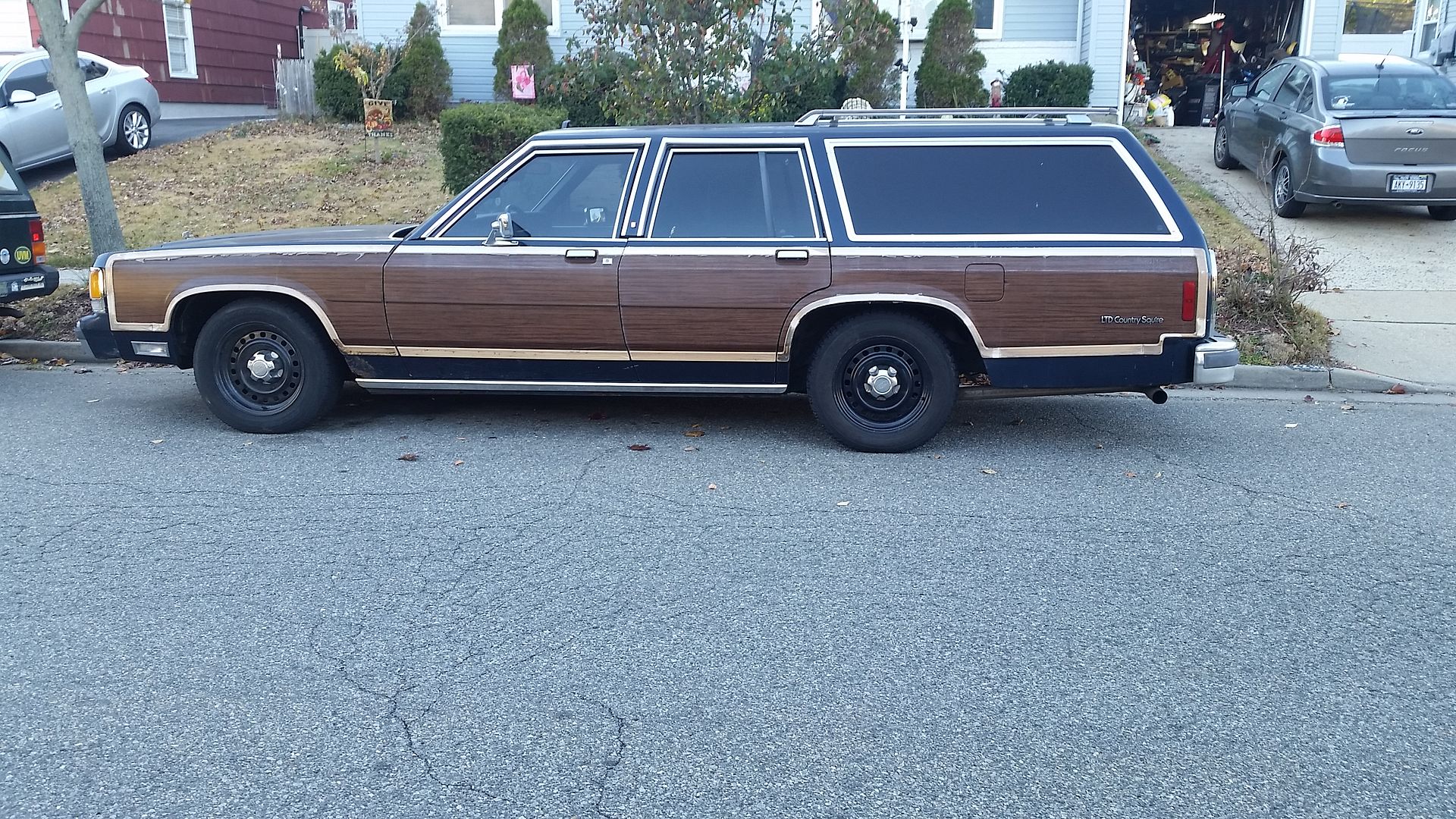 1989 Country Squire - needs more air
2005 CV Sport
SW full exhaust, Heinous control arms, Hawk pads, Powerslot rotors, Addco swaybars, BBK TB, Accufab plenum
Panther, Ford, Crown Victoria, Mercury, Grand Marquis, Marauder, Lincoln, Town Car, Police Interceptor, P71, CVPI, LX Sport, LX, LS, GS, Signature, Limited
The following 1 user Likes BlackVic_P71's post:
1 user Likes BlackVic_P71's post
msena
(11-05-2017)
User(s) browsing this thread: 1 Guest(s)