03-24-2017, 02:26 AM
Duckofdeath
Junior Member
Joined: Mar 2017

Posts: 2
Likes Given: 0
Likes Received: 2 in 1 posts
Reputation: 0
Location:

Hidden
First P71
New to the forum, though not forums in general. I'm a mod for another auto forum, although this is my first Ford.

Just picked up an 08 CVPI, white, with 108k for a steal at 3k. She has a little wear and tear, and the previous owner removed the bar from in front when he bought it, the bastard. It needed a ton of interior clean up from the previous owner, between him and his nervous dog I spent 5 hours cleaning. Otherwise, it's in great shape, no dings/dents/rust.

Family and I moved into Idaho after living in S Korea for 2 years. Looking to fix the car up and maybe, just maybe, add a few improvements to her. So far I love driving this car, being 6'3" and driving a shitty Daewoo for 2 years sucked. I can finally stretch my legs.

Looking forward to browsing the forum.

-Duck
03-24-2017, 08:07 AM
BlackVic_P71
Administrator
Joined: Dec 2012
Location: New Yawk
Posts: 5,743
Likes Given: 1,437
Likes Received: 2,046 in 1,341 posts
Reputation: 10
Location:

Hidden
RE: First P71
Welcome
1989 Country Squire - needs more air
2005 CV Sport
SW full exhaust, Heinous control arms, Hawk pads, Powerslot rotors, Addco swaybars, BBK TB, Accufab plenum
Panther, Ford, Crown Victoria, Mercury, Grand Marquis, Marauder, Lincoln, Town Car, Police Interceptor, P71, CVPI, LX Sport, LX, LS, GS, Signature, Limited
03-24-2017, 09:32 AM
Pecos Slick
Pecos Slick
Joined: Dec 2012
Location: Cowtown USA
Posts: 692
Likes Given: 69
Likes Received: 362 in 220 posts
Reputation: 0
Location:

Hidden
RE: First P71
Welcome to the forum Ducky. Congrats on your purchase!
Love many, trust few and always paddle your own canoe.
2x2004 P71s. One black (Spook) 145,000 and one white (Cracker)104,500
03-24-2017, 12:53 PM
pushrods
Member
Joined: Feb 2017
Location: Burbs Chicago
Posts: 114
Likes Given: 94
Likes Received: 84 in 53 posts
Reputation: 0
Location:

Hidden
RE: First P71
Welcome to the forum

Sent from my Moto G (4) using Tapatalk
86 Caprice coupe -Sold
01 Cavalier turbo-pushrod motor 261whp 306 wtq-Traded for dakota w/no motor
04 Cavalier Supercharged 249whp/227wtq -SOLD
95 Dakota cam'd bolt on's 360 swapped locker/Caltracs
06 p71 Mo's Speed Shop tune, ss braided brake lines so far....
03-24-2017, 01:21 PM
msena
Super Moderator
Joined: Jan 2013
Location: Sharpsburg, GA
Posts: 2,075
Likes Given: 1,315
Likes Received: 650 in 475 posts
Reputation: 4
Location:

Hidden
RE: First P71
Welcome aboard.
2011 P7B CVPI
1994 Land Rover Defender90
1967 Triumph TR4A
Panther, Ford, Crown Victoria, Mercury, Grand Marquis, Marauder, Lincoln, Town Car, Police Interceptor, P71, CVPI, LX Sport, LX, LS, GS, Signature, Limited
03-24-2017, 01:54 PM
Westbrook
Outdoor Adventurer
Joined: Feb 2015
Location: California
Posts: 3,260
Likes Given: 769
Likes Received: 1,260 in 943 posts
Reputation: 3
Location:

Hidden
RE: First P71
Welcome, post some pictures when you have the chance!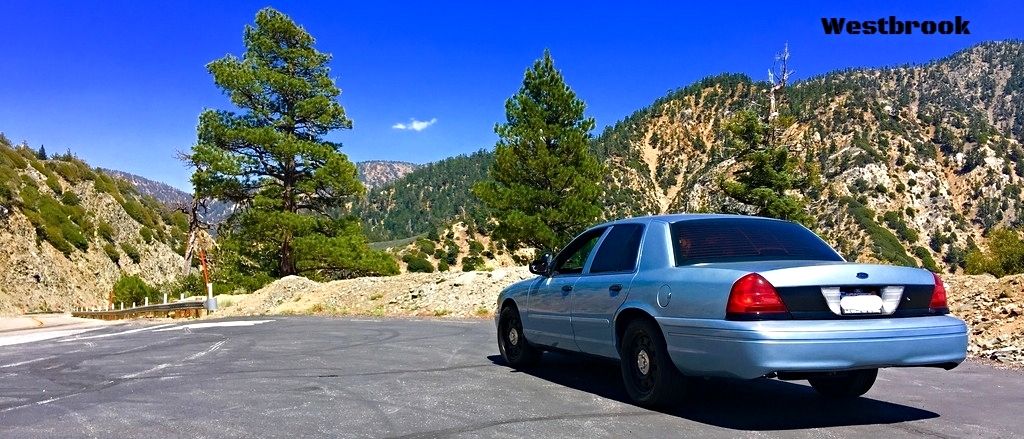 2006 Light Ice Blue P71 - Jmod, Metco Control Arms, Marauder Rear Sway Bar, Whelen PAR 46 LED Floodlight, Wig Wags, Strobe Lights, 161K, Otherwise Stock
03-24-2017, 06:51 PM
tobiasg1995
Posting Freak
Joined: Feb 2015
Location: Southwest Ohio
Posts: 1,698
Likes Given: 2,332
Likes Received: 908 in 570 posts
Reputation: 2
Location:

Hidden
RE: First P71
Welcome

Sent from my LGLS755 using Tapatalk
2006 GMQ, 2010 CVPI
03-24-2017, 08:07 PM
fairlane
Super Moderator
Joined: Oct 2014

Posts: 1,527
Likes Given: 338
Likes Received: 525 in 403 posts
Reputation: 1
Location:

Hidden
RE: First P71
Welcome
2007 P71
03-25-2017, 07:58 PM
BigVin
Sultan of Swing
Joined: Dec 2012
Location: Staten Island, NY
Posts: 6,803
Likes Given: 2,097
Likes Received: 2,225 in 1,414 posts
Reputation: 7
Registry: 1
Location:

Hidden
RE: First P71
Welcome to PBB
03-25-2017, 11:05 PM
Duckofdeath
Junior Member
Joined: Mar 2017

Posts: 2
Likes Given: 0
Likes Received: 2 in 1 posts
Reputation: 0
Location:

Hidden
RE: First P71
Thanks everyone. I need to put up some pics soon
The following 2 users Like Duckofdeath's post:
2 users Like Duckofdeath's post
BigVin
(03-26-2017)
,
BlackVic_P71
(03-26-2017)
User(s) browsing this thread: 1 Guest(s)